Advanced Product Search
Please use the category(ies) and search boxes below:
Coin Collecting Specials: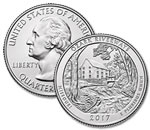 The 2017-D Ozark Riverways Quarter is the 38th design in the U.S. Mint's National Park Quarters Prog...
Featured Banknotes: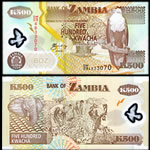 The Zambian 500 Kwacha Banknote were the first polymer notes produced in Africa....
If you cannot find the collectible you're looking for, please use our contact form to assist you.